Well…2023 just flew by, and now we find ourselves in the heart of the Holiday Season!
As you rack your brain trying to come up with the perfect gift for that "difficult" son, daughter, father, mother, brother, sister, or significant other, we're here for you with the perfect gift.
Iron Age gift cards

are available in any denomination, reloadable, and always available.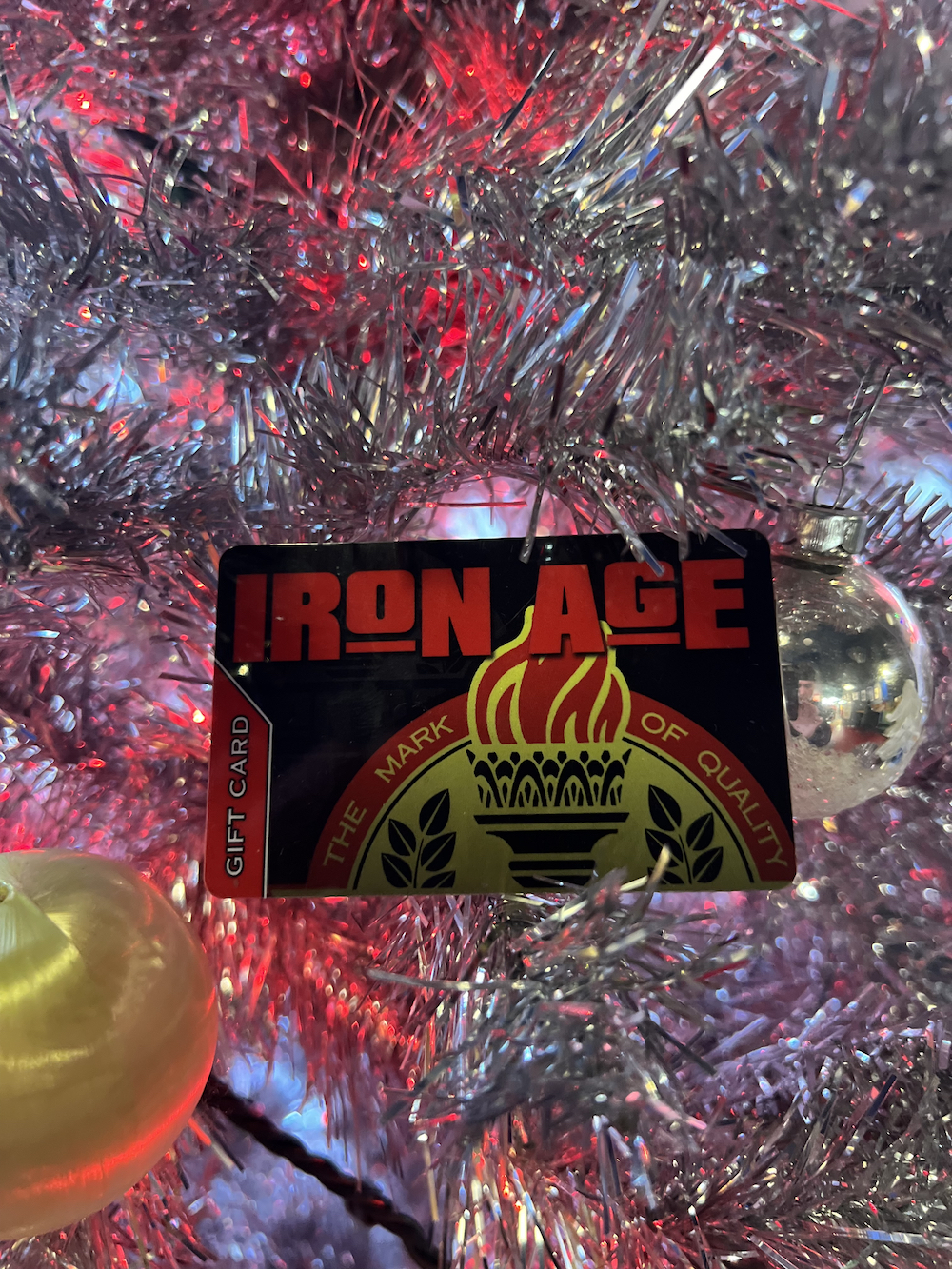 We are happy to announce the addition of Robbi Win, to the Iron Age team. Robbi is a Columbia native, and is returning "home", from a few years in Arizona.
Robbi is here for walk-ins every Sunday, Tuesday, and Wednesday, and has weekend rotations…and, she would love to meet new clients and set up appointments for custom pieces, on other days, of course!
Check out her Instagram, and shoot her a DM, if you'd like to set something up.
Welcome Robbi…
It's taken a bit of scrambling, and we're still tying up some loose strings…but…We will be re-opening this coming Friday 5/19.
We really do appreciate everyone's patience, during this difficult time, and we so look forward to seeing everyone again this weekend!
Walk-ins ALL weekend…Fri and Sat 12-10pm, and Sun 12-8pm…and back to regular hours going forward.
As always, thank you St. Louis!!
We are happy to announce that we are back to having a dedicated piercer 7 days a week!
Please welcome Alex Huitzilin to the family.
He's here Tuesday thru Thursday, for all your piercing needs, both walk-ins and appointments are available.
Alex brings a great personality and a ton of experience to our team.
You can check out some of his work on Instagram
Good stuff, this week, here at the shop…Our buddy

Sky McNeil

has started a regular spot with us. He'll be here Monday thru Wednesday for walk-ins and appointments…Please go check him out, and then hit him up, if you'd like to set something up!
(and Missouri…USA…Earth)
Go get vaccinated NOW, so we can all get back to "normal".
We so want to open our lobby back up again…
We so want to see you beautiful happy faces again…
Be a good neighbor.
Be a team player.
Be a good human being.
Be smart.
We hope to see you soon…
We have a piercing position available, immediately, for the right candidate, here at the shop.
We are a high volume shop, and have continually offered St. Louis the finest piercing and jewelry service, in St. Louis, even during these difficult COVID pandemic days…Oh 2020, we will not miss ye!
If you've got what it takes…experience…drive…

exemplary customer service skills/attitude

, and you're ready to join the team at St. Louis' #1 bodyart studio, then drop us a line or send us your resume/details.
We look forward to meeting the next member of our team…
As we creep up on the "Holiday Season", we just want to remind everyone that we have gift cards available for all your tattoo, piercing, and jewelry needs. They are available here in the shop, in good 'ol plastic form…and…they are available online as e-cards, as well (which are super convenient for gifting in this socially distanced time period we are living in!)
As always…this year, give the gift they can't return (or just treat yourself right!)!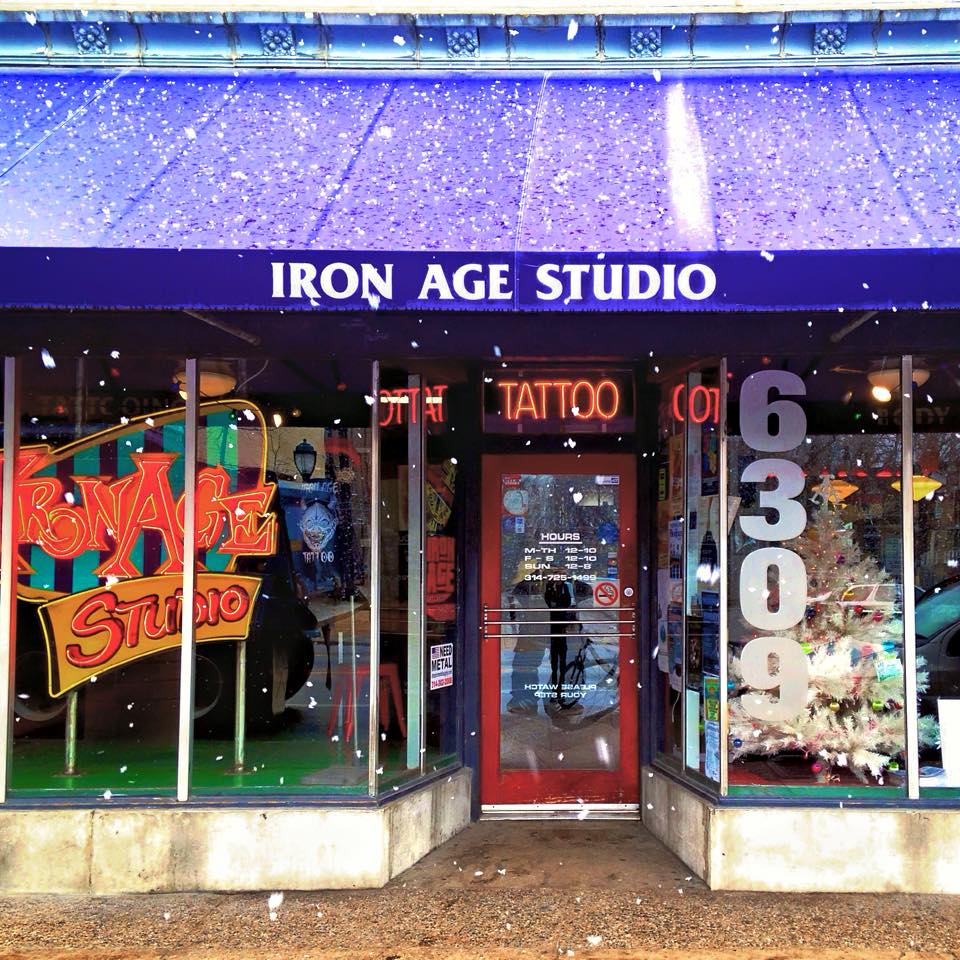 As this

strange-pandemic-summer

rolls along we find ourselves adapting to the new normal…diminished capacity…safety protocols…short staffing.
We are doing our best to accommodate everyone, and trying our best to handle the onslaught of enquiries via email, phone, and DMs.
…but…We are only human, please be patient!
We 110% appreciate your patronage…without you we are nothing, of course!
While we continue to recommend making appointments, if possible, we realize that this is creating quite the backlog and relatively long waits to get with certain artists….so…
Starting July 3rd we will be returning to walk-ins-only, on the weekends (the lobby/waiting area will still be closed, however) and "first come first served" with time slots assigned.
We hope this helps us to help you more effectively, again.
Thank you

!